may 2011 calendar template.
TangoCharlie
Jul 20, 08:38 AM
Anyone else think this is getting out of hand? Two cores, great improvement. Four cores, ehh it's faster but Joe can't tell. Eight cores, now thats just stupid.
Let me guess it will only come with 512mb of Ram :p (ok it will be at least a GB).
The riduculous speculation is certainly getting out of control! A quad core iMac... I don't think so! Not for a long while. 8 Cores (ie dual-quads) will only become available in the top-end of the MacPro (assuming the MacPro does indeed go with the Xeon CPU), and the top-end XServes.

If you want wild speculation, here goes....
Apple might use the Conroe and ConroeXE in the first Mac Pros and then add in support for Kentsfield (quad) when it becomes available. This could well be the reason why Intel has brought forward the release of Kentsfield.

Back to reality: Apple wil use Xeon 51xx (5150 and 5160) in the MacPro, and Core 2 Duo (Merom) in the iMac and MBP to be announced at the WWDC. The top iMac config will get a boost to 2.33GHz. In addition, Apple will use the price-drops for the Yonah to upgrade the Core Solo mini to Core Duo.

Any further speculation is just farcical! :eek:
---
may 2011 calendar template.
It would be nice if 10.5 would allow a more 'blind' method to utilize these cores, versus having programmers specificly program for multi-core. Now that would be extremely helpful and allow a more simultanous workflow.

How much more 'blind' do you want it? All the programmer has to do at this point is use multiple threads. Even if they don't, multiple cores will be automatically used for system and other processes.

Splitting one thread so that it ran cocurent with itself is a recipie for massive trouble. Mac OS X is about as blind as any system out there for the programmer. There may be some more optimizations that the system could make in it's own handling of multiprocessing, but from a programmer's perspective it doesn't matter how many cores the system has. (Unless you really want it to.)
---
may 2011 calendar template.
http://applecritictv.blogspot.com/20...l-cut-pro.html

This was posted by another member, relaytv in another thread.
Interesting read while we wait
---
hair calendar template may
No, not EVERYONE. I own 4 cell phones. By your logic, I would be counted as 4 people.

I suppose you would be by the cell company.
---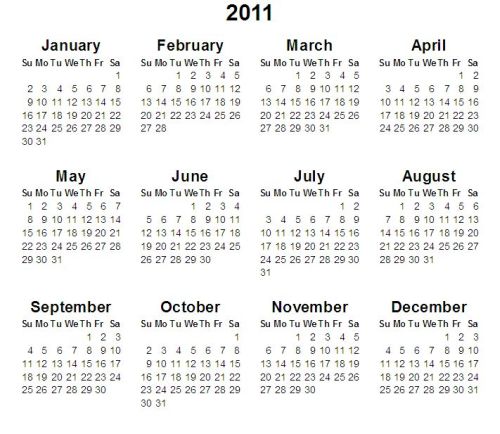 May 2011 Calendar template
I know if it is it will work, what i'm asking is, is it? Or is that not known at this time?


http://www.reghardware.co.uk/2006/06/27/woodcrest_servers_are_covertown_servers/

i guess it will be
---
2010 dresses 2011 calendar template 2011 calendar template. calendar
raymondso
Sep 19, 09:40 AM
I am new to this (and still waiting to buy my first Mac). BUT why all this talk about speed and not about screen size.

I will buy a new Mac as soon as the new models arrive, but I could probably do with a MacBook - but I just think 13" is to small (my eyes are getting old). Does anyone think a 15" MacBook will be out anytime soon - or do I just have to pay the extra price for the MacBook Pro
for me......i would like MBP to have a smaller monitor version to make it more portable :D
---
may 2011 calendar template.
AppleKrate
Sep 19, 07:53 AM
... and actually getting any work done.

speaking of which...
---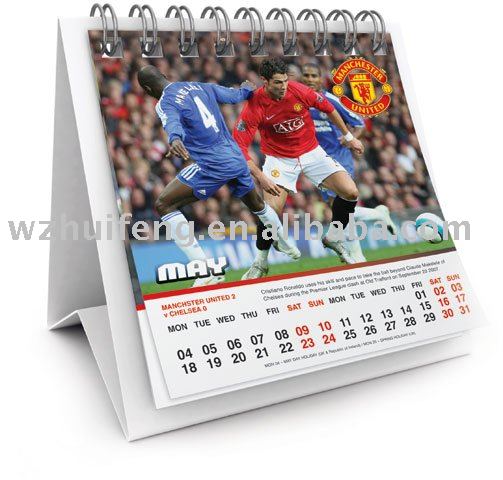 may 2011 calendar template.
been using the preview as my main OS since its release and havent had any problems besides sagari being a bitch sometimes. havent touched my snow leopard ever since.

will we be able to get the GM by software update or will it be a complete nee upgrade disc image?

oh and dashboard isnt pointless. i use it A LOT. for weather, world clock, istats, translator, notes and so on. i would rly miss it if it were to be replaced
---
2011 calendar template uk. may
DeVizardofOZ
Aug 27, 04:46 AM
No hard feelings indeed, but please show me numbers and facts, not anecdotal evidence of some dozens/hundreds of people (as compared to millions of purchasers). I will take your point when you do that, thanks very much. And really, to say that 25% of Apple products are lemons is to be, at very least, extremely glib.

Besides, if Apple is able to replace/fix those that have problems, there is no reason to complain whatsoever...this is what guarantees and technical support are for.

Especially the last paragraph of your rebuttal shows that you have not read ALL the threads about MB and MBp problems. I really would like to hear you, when you had your MBP replaced 3 times and still have problems... I have friends who just upgraded to MBPs all have one or more problems, ranging from screen, heat, whine, keyboard, and other problems, some of which they still have to discover. Sorry, buddy, but it truly looks like getting a good MBP is LUCK. I own a couple of laptops, my oldest ones are 9 years old (TOSHIBA), and never ever did I have problems like the ones described on these boards.
Proof my butt.... Wouldn"t it be nice if these threads had only happy APPLE fans? Dream on.

We are consumers, and should not accept getting a refurb lemon... but a new, preferably working product.
---
april may 2011 calendar
A real mess? That's one fine looking machine. IMO
well, that looks a real mess.. but I suppose it's a good idea since heated air tends to rise.. :-)
---
calendar template may 2011.
840quadra
Apr 27, 08:28 AM
This sucks.

I have no regrets as to what I have done, or were I have been in my lifetime. I liked the ability to look back over the time I had my iPhone 4.

But honestly people, the iPhone (and most other smart phones) are;

- Wirelessly network attached
- Have a Microphone (usually mutiple)
- have a camera capable of video / still images (usually multiple)
- are GPS aware
- have motion sensors of some type
- make logs (of various types)
- have gigabytes of storage
- most sync to systems which are connected to the internet in some form
- And all running on software with known (and likely many unknown) vulnerabilities.

With some smart software installed, I am sure your phone could know more about you than your closest friends or loved ones. ;)

Personal and data security takes a bit of work and effort. it can't simply be installed, or patched in an update. If you take security seriously, software "bugs" like this shouldn't be an issue.
---
may 2011 calendar template.
Snowy_River
Jul 28, 03:26 PM
Dan=='s mockup is something that I had considered before, I remember talking about it with Yvan 256 at some point as something like "the return of the Cube." I think it's a pretty good design, the guts of the Mini are so packed as it is, an expanded case would allow for a substantial upgrade in components, including the oft clamored for dedicated GPU.

Another way Apple could do it is just to elongate the Mini's case to make it just as svelte vertically, only slightly wider. Could you take a run at that one Dan==? ;)

Okay, I did some tinkering myself, just for kicks, and here's what I came up with. I thought that we were talking about a computer that was somewhere between a Mac Mini and a Mac Pro (Power Mac), so I thought, maybe the style should be a combination of the two. Let me know what you think.

It's not a Mac Plus... It's a Mac++!

http://www.ghwphoto.com/Mac++1.PNGhttp://www.ghwphoto.com/Mac++2.PNG
---
2011 Calendar May template
Damn PowerPC fans.

Apple is INTEL now. We Love Intel Because Stevie Tells Us So.
We hate AMD and IBM. Should Apple ever move to another CPU provider, we will seamlessly transition to hating Intel again. This is the Way of the Mac.

What's so good about G5's anyway? They are slow, too hot, and skull juice.
Why do we love Intel? Because Steve says to, and Core 2 Duo is powerful, cool, not permanently drunk, allows us to run Windows and helps Apple increase its market share.

We love ATi because just like Intel, their products are the best at the moment. We still love nVIDIA because their GPUs are in the Mac Pro.

We love Israel because they make our Core 2 Duos and we love China because they make our Macs. We love California because that's where Our Lord Stevie J is (Don't particularly care about the rest of the US, sorry guys).

We love our Big Cats because they run so fast and look so clean and powerful (Hmmm... Mystery of OS codenames revealed?) and of course because they are not Windows, which are susceptible to breaking...

People who live in Windows shouldn't throw Viruses?

Off track...

Anyway, Rawr to all you PowerPC fanboys (And girls)

Intel 4EVER!

...yeah whatever you say fanboy
---
may 2011 calendar template.
bedifferent
Mar 27, 01:22 AM
It never ceases to amaze me how MacRumors threads become marred with personal insults and disrespect… and over computers and OS's…
---
may 2011 calendar template.
Eh what choices do you have if Apple doesn't wish to play by your needs... buy from another vendor? Let the "free market" decide? Oh wait, I forgot, for Macs there is no free market, it is basically a monopoly.

Why do you even visit this site? You are doing nothing but criticising Apple and their products. Please leave.
Ps. If I was Admin I would ban you :p
---
may 2011 calendar template.
According to Wikipedia It was released in Feb before the iPhone was released..

The iPhone was revealed on January 9th 2007. It didn't ship until June due to regulatory approval.
---
calendar template. may
bedifferent
Mar 27, 01:22 AM
It never ceases to amaze me how MacRumors threads become marred with personal insults and disrespect… and over computers and OS's…
---
blankmay with microsoft word template Blank+calendar+template+may+2011
Now it has become a battle of who will get my $500 bucks.

A competitor who fails to show up in time forfeits the match.
Not much of a battle now, is it?
---
2011 Calendar Template Free.
AppliedVisual
Oct 14, 04:02 PM
Intel is supposed to start shipping Clovertown CPUs into the retail channel by mid-november. We should see systems based on them by then too -- HP is claiming to have their first Clovertown workstations available on the 15th, so only a month away. I bet we'll see the 8-core Mac Pro systems by the end of November.
---
hyperpasta
Jul 14, 03:11 PM
I have to say that the enclosure news was expected. However, I would really hope that Apple can pull off better specs than that...
---
Given your stance, I wonder how you feel about public libraries offering whole collections of CDs for patrons to "borrow". I think we all know what (many, not all) people are really doing with those CDs when they borrow them. Shouldn't we be doing something about these public institutions turning a blind eye to what is essentially sanctioned piracy?

Yes, I think those copies should be copy-protected.
---
No thanks.

I pay for my music.
---
maelstromr
Apr 19, 05:33 PM
Is that we here in ka world know our Apple products....
But out in the Minnesota farmlands.... They may not have seen the ads....
Met up with another farming buddy... A couple of beers.
Gone to a tech shop to buy a smartphone n thought through the beer bottle they bought themselves a samsung iPhone.
:rolleyes:

/sarcasm

So what's your point? The presence of competition does not harm a competitor? Seems contrary to that whole "competition" word.

And your next point is what? A successful company should allow a competitor to use it's technology/patents to compete with it? All at the same time as just taking it from all the competitors that sue Apple on the other companies' patents, right?

How many anti-Apple suing trolls here are also pro-other company suing Apple trolls in other threads?

So you don't like the way IP law works? Vote for someone who will change the legal structure. Until then, corporations are going to work in the environment your legislators and courts created. Hate the game, not the player.
---
What by the years end? That we stop reading the same "PowerBook G5 next Tuesday!" non-starting done-to-death joke?? :rolleyes: :p

No kidding. That's getting really tired now. It's the new "first post" carp we used to have to deal with a while back.
---