long haired chihuahua puppies
ImNoSuperMan
Aug 12, 04:29 AM
I don't believe the rumor - Steve wouldn't blab, he just wouldn't.

We only have a month to wait, though. :)

Exactly the same reaction I had when I first read the rumor. It just doesnt sound like the Steve we know.

But who cares. I just want the iPhone to be launched asap. I really hope it`s unlocked GSM phone so that I can use it in my country. It`ll really suck if it`s USA only.
---
long haired chihuahua puppies
Bill McEnaney
Mar 3, 05:13 AM
Bill, I would love to hear your explanation for the position of the male prostate.
I don't understand the question. Whatever it means, I wouldn't assume that having, say, genitals, means that I'm always morally free to have sex. If everyone with genitals were always morally free to do that, homosexually abusive pedophile priests would have been morally free to molest their victims.

IYou might say, "Bill, if the sex was consensual, maybe there nothing morally wrong with it." But people can coerce others into consenting.
A quick side note: Sexual tension is most often the cause for anger, jealousy and frustration. So, if everyone had at least one good orgasm every day, the world would be a much more relaxed and peaceful place and we wouldn't have the need for silly discussions such as these.
Most often? How many are jealous of others because the others are right, because they drive fancy cars, etc.?

Some may feel relaxed about something because they've deadened their consciences that rightly warned them against it.. In that case, a discussion such as this one may be needed, even if the participants don't feel any sexual tension.
---
long haired chihuahua puppies
I called all 3 corporate stores in my county and none of the managers knew about the conference call and none of them know how they're going to handle pre-orders tomorrow morning. They ASSUME it will be the way they pre-sold Evo phones which was with a $50 deposit. But they don't know anything about PIN numbers or anything else the East Texas administration or national is telling you. One manager reported there's a pre-opening conference call scheduled for California stores tomorrow morning. The other 2 didn't even report that to me. But just called my closest store and the manager says the 8:30 conference call tomorrow morning is a weekly event and nothing special for the pre-order instructions. :confused:
My district had our 8:30 conf call for tomorrow at 5pm today. There was the normal RS stuff, then all about the iphone launch. Some stores may not get the info til tomorrow bc it was communicated so late in the afternoon.

I just got off the phone with my local RadioShack. I was told that the PIN would not guarantee you a phone on launch day, but that the chances of getting one are VERY VERY good. I know the manager very well, and trust that whoever told him said the same thing. I'm assuming the calls were done on a regional, if not district level, as opposed to company wide to give people a chance to ask questions, so it seems that most likely personal interpretations came into play, causing the original message, whatever it may have been to get screwed up.
The original call was Area specific and all dms were on it. Then my DM held a call with us immediatly after the big call. Some DM's might hold this info til tomorrow. I have no idea why.

Why on earth would Radio Shack ask anyone
to stand on line tomorrow to get a PIN just
to stand on line again opening day to get a phone
for which you are not guaranteed for?

My point exactly. We wouldn't be doing it if you weren't guaranteed a phone. See my above text, and call your store again in the am.
---
long coat chihuahua puppy pure
UK-MacAddict
Apr 11, 05:12 PM
If this is true I think Apple are looking to slot yearly iPhone releases into January since the month has been clear for them since they pulled out of Macworld.

If this is the case then I'll probably sell my black iPhone 4 and get the white iPhone 4 if they really do release it this spring. I wanted the white when they came out and if iPhone 5 is being delayed getting the white will be like a new phone anyways :D

Also I dont think any iPhone will have 4G until 2013 at the earliest. Many countries dont have it up and running yet and I cant seeing Apple making one specifically for the US market. I live in the UK and the networks wont even be able to start bidding for the technology until early 2012 with devices actually showing up until 2013. So I think Apple will wait until its biggest markets for the iPhone catch up before anything is released.
---
Pedigree Chihuahua puppies
handsome pete
Apr 6, 12:42 PM
What businesses out there can just switch operating systems on a whim because they latest and greatest came out for another platform?

Not that I disagree with what he said, but there are a good share of big post houses that had switched from Avid to FCP or vice versa. Also, from Avid/FCP/other to Adobe.

Not on a whim of course, but it's certainly not crazy to think companies will switch platforms if a better solution is out there.
---
long haired chihuahua puppy.
I don't give a rat's A** about Santa Rosa. What I do give a Rat's A** about is that Easy Access HD Bay. The ability to have multiple 160 GB HDs standing by for different field purposes can make for revolutionary work flow procedures.

Exactly!! I did swap my MBP HD from 100GB (Seagate 5400.2) to 160GB (Seagate 5400.3) and almost cracked the top cover, not to mention destroyed the warranty (which I don't mind anyway). Its really funny that we can easily swap HD in MB but not in MBP. I hope they fix this in next release instead of silly Merom updates.
---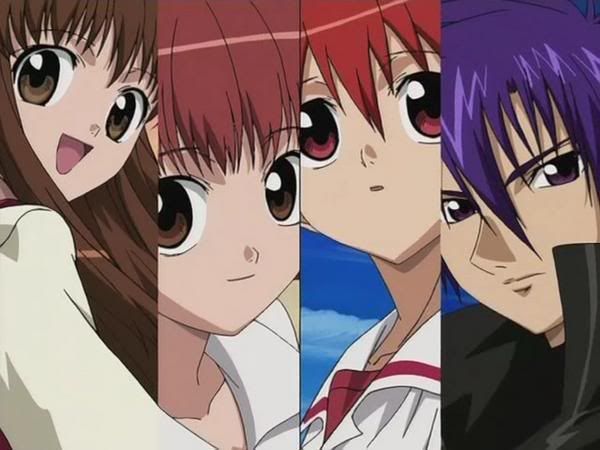 long haired chihuahua
zero2dash
Jul 20, 09:24 AM
...Quad Duo?
...Quadra Duo?
...the "holy hell this is faster than you'll ever need" Mac? :D
---
Long Hair Chihuahua Puppies
michaelrjohnson
Aug 7, 04:46 PM
So the cat won't be out of the bag until Spring 2007?

I thought Leopard was slated for December?

Maybe that means it will actually be launched at MWSF in January ...

January is not Spring. Do not expect a release in January; Expect a full-featured preview, with an announcement of a final shipping-date.
---
long haired chihuahua puppies
LethalWolfe
Apr 5, 08:07 PM
As someone who's attended NAB yearly, (and again this year) Apple has not had a presence there since and currently are NOT on the exhibitor list for this years convention. Will take pics if I'm wrong though.
The Supermeet is a meet-up of Final Cut Pro User Groups from across the country that coincides with NAB. It is not a part of NAB itself.


Lethal
---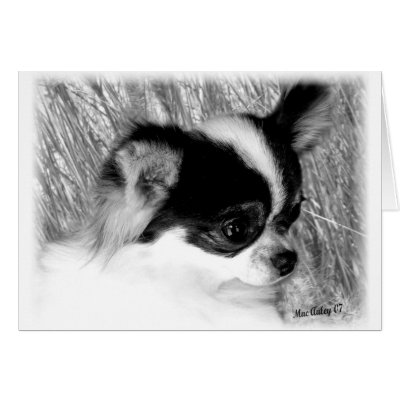 Black and White Coat Chihuahua
if it follows typical intel transitions price point replace. So the same price as woodcrests. They might introduce faster ones though that cost more. We'll see before the end of the year. According to tha Anandtech article its likely that the Clovertown family will be clocked slower then the Woodcrests
---
Chihuahua puppy Long haired
StealthRider
Aug 26, 03:59 PM
Old, but still funny. A little :p
---
LONG COAT CHIHUAHUA PUPPIES!
Some of this makes sense, some of it not.

I think AppleInsider is right about the case. With the exception of the MacBook, whose design has been rumoured for years and clearly was something Apple would have done even had this been the "iBook G5", Apple has made it a point with all of their Intelizations to use the same case as the predecessor, as if to say "It's business as usual, all we've changed is the processor." So from that point of view, the PowerMac G5 case being, more or less, the Mac Pro case, makes a lot of sense.

Two optical drives? No, sorry, not seeing the reasoning. The reasons given so far don't add up:

- copying DVDs - you can't legally copy 99% of DVDs anyway, if there was no need for twin CD drives, why would there suddenly be for DVDs?
- burning two at once - few people need this, and it's a great sales opportunity for a Firewire external burner anyway. Hell, why stop at TWO?
- Blu-ray - not unless they're really screwed up BR and drives with BR will be incompatible with existing media or something.

Against this, you have the confusion generated by a Mac with two optical drives. I have a Mac with two optical drives (an in-built combo drive, and a FW DVD burner), and it's not terribly elegant. It's fine when reading disks (obviously), but writing them generates some confusion. How sure am I that I'm burning to the right drive? I'm not saying you can't do it, I'm just saying this would be unbelievably un-Mac like. It'd be like the next version of iTunes coming with a menu at the top of its window.

It's also kind of easy to see where this rumour might have originated, in some garbled communication where the rumourmonger says "Two optical drive formats", or "Two bays", or "Multiple media readers" (hey, why not put an SD/CF/MS reader on the front? Pretty much everyone uses them these days, especially the prosumer-market Apple is after. Bet there are more people who'd use an SD card reader than a Firewire port.)

I've been wrong before, but I'm going to go for a traditional PowerMac G5 enclosure, and a single optical drive which may, or may not, support Blu-ray in some shape or form.
---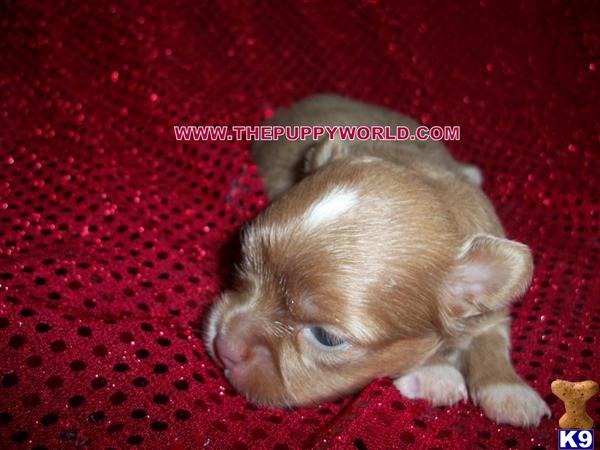 long haired chihuahua puppies
There may be unknown variables supporting 8 cores from 4 such that I would not want to take that path. I would rather have 8 cores on a new motherboard with faster ram etc supported to get the most out of all of them at newer faster speeds.

Intel's Bensley platform was designed for Dempsey, Woodcrest, and Clovertown families of Xeon processors. So the system components like mobo and memory will remain the same. Any changes will be incremental.

Of course things like Blue Ray and 802.11n may not be offered in the next release but only in Rev 2. Or, they will be cheaper.

I know you already have a quad-core PowerMac so it makes sense for you to wait .... unless SJ is able to tempt you come WWDC with promise of 2x performance etc. ... :D :D
---
long haired chihuahua puppies.
Full of Win
Mar 22, 01:29 PM
Lack of Flash support is the achilles heel of iPad. I hope Jobs gets off his high horse and relents.

Don't hold your breath. There are many words that one can use to describe Steve Jobs, contrite or compromising not being one of them.
---
white long haired chihuahua
Will Leopard be available for download by ADC members as soon as it is given out at WWDC?
---
long haired chihuahua puppies
Originally Posted by DocAlge
I am new to this (and still waiting to buy my first Mac). BUT why all this talk about speed and not about screen size.

I will buy a new Mac as soon as the new models arrive, but I could probably do with a MacBook - but I just think 13" is to small (my eyes are getting old). Does anyone think a 15" MacBook will be out anytime soon - or do I just have to pay the extra price for the MacBook Pro

I would go with a 13". I was really surprised how big it was when I saw it the first time.
---
long haired chihuahua puppies
Full of Win
Apr 11, 11:40 AM
If true, this means that Apple has raised the white flag and accepted the defeat that Android has given to them. Not caring about the power of the hardware relative to others in the marketplace is a hallmark of a niche ecosystem.

Welcome to obscurity Apple - Population You
---
Long coat chihuahua puppy.
Cowinacape
Jul 14, 04:46 PM
I don't know if I am real big on the rumored 512 meg of ram (geesh) for the bottom end tower, c'mon Steve would throwing a gig in there really break the bank?? I do like the idea of dual optical drives though ( I do copy my cd's for use in my garage/workshop, so I don't wreck the originals).

An extra one or two pci slots would of been nice, (sucks, that some video cards wind up taking two slots, due to their cooling setup)
---
long haired chihuahua puppy
Dr.Gargoyle
Aug 11, 03:07 PM
MS Windows has about 95% of the world market...doesn't mean the technology is better.:)
There is a huge difference between an OS and a cellphone standard. Having two cellphone standards is like having two internets. You as a customer have no idea weather you use CDMA or GSM. I dont know about you, but I use my cell for talking end send/receive data. I dont give a rats ass whether this done through code division or time division...
---
I'm looking forward to it, but what would be really amazing if on the next major release of Mac OS they add support for running .EXE files. I know there are third party applications out there to do that, but If it could be legally done and done properly where we don't see any major performance hits then it would truly be the end of using Windows for me, and I'm sure for most others..

I think that would be awesome.. But I know probably unlikely..
---
mobilehavoc
Apr 6, 02:38 PM
I own both the iPad and the Xoom - both do some things very well, and both do some things horribly.

I am starting to wean myself off of iOS, though. The iPad served me well as a "starter" tablet, but I constantly find myself wanting it to do more or different things, which is something Android (not the Xoom specifically, but Android as a whole) does offer.

To each his own, you know?

This is an excellent point. I still recommend the iPad to my parents, family and friends who are new to the tablet market. For those of my friends who are techy and into computers/technology, the XOOM is much more enjoyable.

This is why having competition is good. If Jobs had his way we'd all be stuck with iPads whether we wanted them or not.
---
Mattie Num Nums
Apr 20, 11:32 AM
I'd say even the icon grid claim is reaching. The pictures shown all show the Android application drawer. The actual home screen on Galaxy S devices, what shows up after unlocking, is not the icon grid with a dock. You have to dig into the phone to get to the grid of icons, which frankly again has been shown to be a pretty standard phone UI. Older Palm/Sony models had the "icon grid" UIs in their phones also. :

http://www.mobiledia.com/reviews/sonyericsson/t610/images/front.jpg[/tim]
[timg]http://www.mobileincanada.com/images/unlock/att-palm-treo-600.jpg

Let's face it, the "icon grid" has been a UI for quite a while now :

http://www.computerhope.com/jargon/p/progman.jpg
http://i55.tinypic.com/jzzc53.png
http://www.guidebookgallery.org/pics/gui/system/managers/filemanager/cde15solaris9.png

I pointed out the Grid layout many times in the other thread and was told that wasn't part of the lawsuit. If it is than Apple isn't just stretching... they are being idiotic.

Another thing to mention to is that Androids/Samsungs homepage may look similar but is in fact a lot different. When was the last time you could place a widget on the home screen of iOS?
---
TangoCharlie
Jul 28, 05:16 AM
Can I swop the Merom with the Yonah in my MB?
No. Not unless you're extremely handy with a soldering iron!
---
You know, on second thought....there never will be an iPad "killer".

Show me a single tablet, from any manufacturer...that will out-sell the iPad.

You can't.

Which of the announced competitors will sell over 15 million in a year? To be the iPad killer...something will have to sell at least 15 million...and that was before iPad2 was released.

Even if you take into account something that has not been announced yet...you can't find an iPad killer. There are too many competitors to the throne...how can the public differentiate between the competitors, some of which are the same thing hardware and software wise....and pick one that will be the "killer".

There has not been an iPhone killer released ever....there has not been an iPod killer released ever...and there will not be an iPad killer released...ever.

And yes, the Android fanboi cult will chime in and tout the latest and greatest...which will be superseded in two weeks by something else from HTC or Motorola or whoever...if any of these are the killer..why are their sales so much lower than a comparative iDevice?

And don't toss me total number of Android sales or activations....show me a single model from any manufacturer that has sold greater than any comparable Apple portable device (iPad, iPhone, iPod)....there isn't one.



(awaiting the "sales don't matter" comments...and "specs are where its at" dribble.....)
---